Website Design and Construction
M. R. Concepts creates unique websites for personal or business use. Our website designs are smart, straightforward, easily navigatable, and tailored to suit your style. We also can create web-ready promotional materials to add to your website for uses such as web ads, downloadable newsletters and brochures etc.
Web design services include …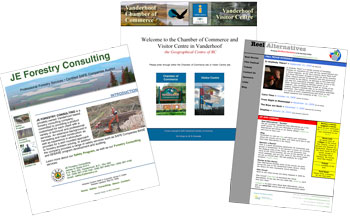 • Domain registration
•
Administration of web-hosting set-up
•
Website design and construction
•
Client Management System training
•
Website maintenance
Please contact us for more information and pricing.
Click here if you are an existing client.