Photographic Services
M. R. Concepts photographic services include photography and image/graphics manipulation.
Photography »
We can take a wide range of photographs for personal and business use. M. R. Concepts will take photos specific for your design project. Experience in…
•
Weddings and portraits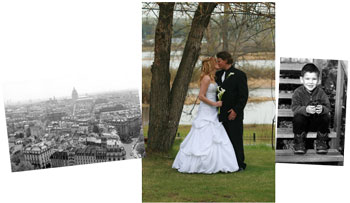 •
Journalist and commercial
• Scenic and landscape
•
Abstract and architechture
Image Manipulation »
Have your own images, but they need cropping, colour adjustments etc? M. R. Concepts can easily scan or import your images and manipulate them to fit your design needs. M. R. Concepts can manipulate graphs, charts and other graphics created in other applications too.
Please contact us for more information and pricing.