Nechako Valley Food Network
The Nechako Valley Food Network is a newly formed non-profit in Vanderhoof. M. R. Concepts co-developed their website as well as designed a number of communication materials.
Projects include:
Website
Website co-designed and maintained by M. R. Concepts.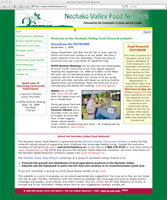 Event Handout and Menu Card
Letter size single-folded handout for local community workshop and dinner. A double-sided menu card insert was included with in handout.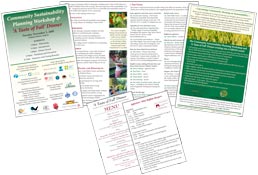 Poster
Letter size poster, used as a template for each event.
Tradeshow Display
4'x3' tradeshow display.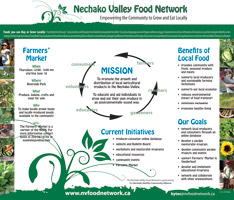 Communication Pamphlet
Approximately 3"x8" in size, the pamphlet is double-sided to display information about two different non-profit groups.