Vanderhoof Chamber of Commerce
M. R. Concepts has worked closely with the Vanderhoof Chamber of Commerce to develop their new website, as well as a sign for their tourist rest area.
Projects include:
Website
Client Management System incorporated into this website.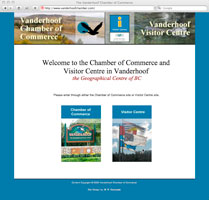 Vanderhoof Tourism Booklet
5.5"x8" in size, 20 pages. M. R. Concepts wrote and edited content within this booklet, and provided photographs.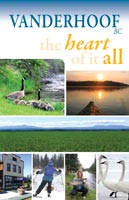 Road-side Sign
4'x3' in size, this sign is situated behind the Chamber of Commerce in their tourist parking and rest stop area.